WHAT WE OFFER
Midtown Detroit, Inc. has everything you need to thrive in this creative community, from business services and programs to economic development. Whether you're a resident, business owner, or just passing through, we have the resources to make your experience in Midtown's diverse neighborhoods accessible.
EXPLORE Midtown
Explore the unique offerings of Midtown and New Center and experience the vibrant community. Let us help you navigate this bustling district and discover what makes it truly special.
The Neighborhoods
Midtown and New Center are home to a diverse collection of smaller neighborhoods, each with their own unique identity and history, creating a mosaic of smaller neighborhoods within our community. Each of these neighborhoods is a unique destination in itself!
District Events
From art and music to transforming the district into one big holiday celebration, Midtown and New Center offer a diverse range of events for both residents and visitors year-round. There's always something exciting happening in Midtown!
Midtown

News

Read about the latest happenings and events.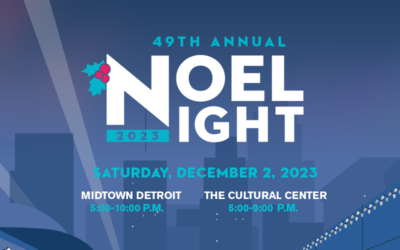 The 49th annual Noel Night will take place on Saturday, December 2, 2023, in Detroit's Midtown District. Venues...
OUR

SPONSORS
We extend our sincerest gratitude to our valued sponsors for their unwavering support of Midtown Detroit Inc. Your contributions have helped us bring our vision to life and make a positive impact in the community. Thank you for being a part of our journey.