OuR MISSION

Our mission at Midtown Detroit, Inc. (MDI) is to foster community and economic development in the Midtown and New Center areas of Detroit through collaboration and partnership with local stakeholders. As a nonprofit 501(c)(3) organization, we work to enhance the quality of life for residents and businesses by promoting cultural and social activities, supporting local small businesses, and advocating for the neighborhood's needs. We provide our members with valuable resources, connections, and opportunities to support their growth and success. Our goal is to make Midtown and New Center vibrant and welcoming places for all to live, work, and visit.
Our History
Midtown Detroit, Inc. (MDI) is the result of a collaborative merger between the University Cultural Center Association (UCCA) (established in 1976) and the New Center Council (NCC) (established in 1980), whose organizations had similar missions with a focus on real estate and economic development, and the preservation of the district's history. Both prior organizations have been responsible for a remarkable number of successful community initiatives. These initiatives have encouraged new housing development, increased visitorship to area attractions, supported new and  increased commercial activity, and expedited infrastructure improvements to revitalize the greater Midtown district. MDI initiatives and programs now cover a 3-square-mile district.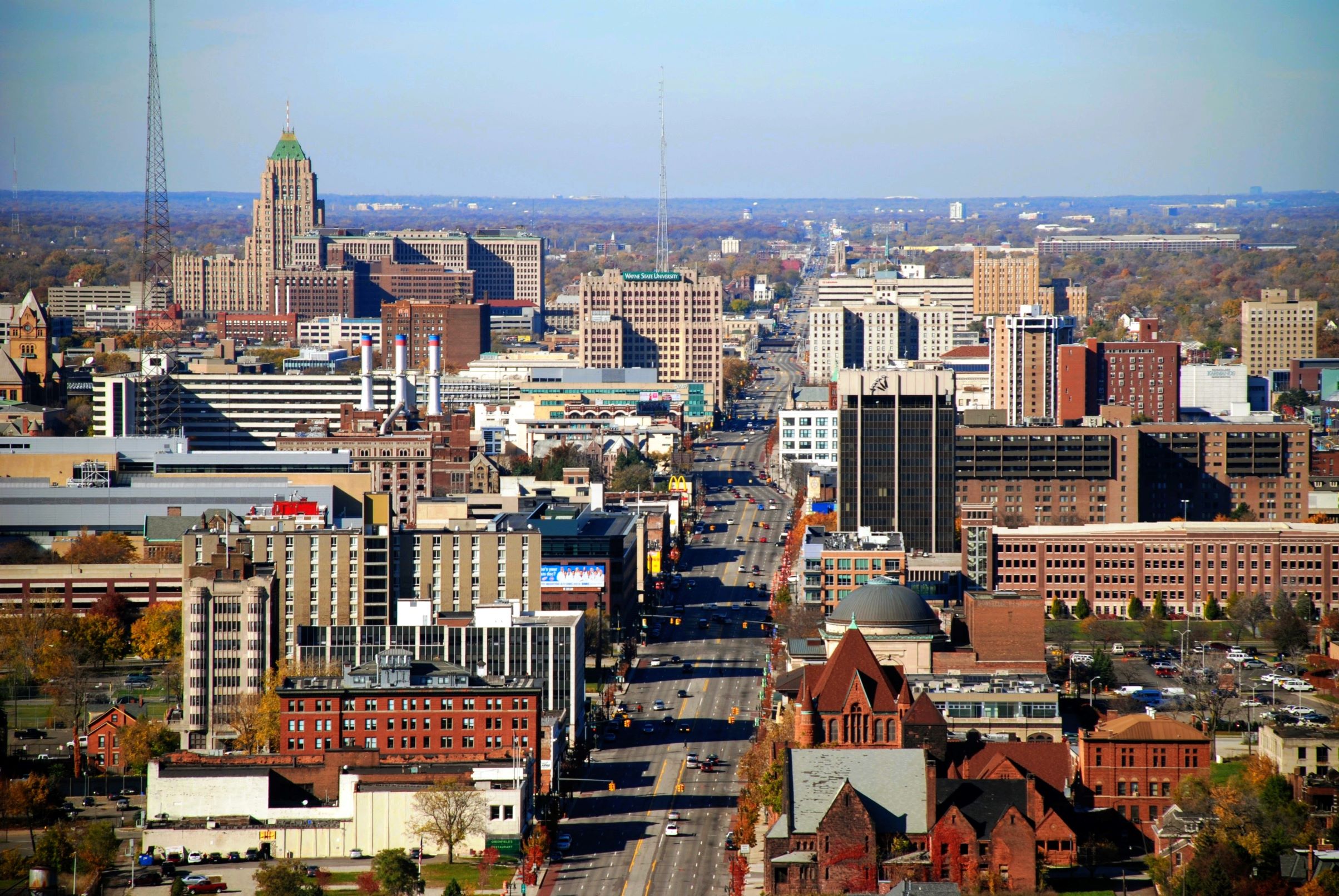 MDI's mission is to support the physical maintenance and revitalization of the Midtown area, while working to enhance public awareness, and appreciation and use of the district.
MDI represents over 150 area stakeholders, including Detroit's anchor educational, medical and cultural institutions, and provides:
public space beautification

maintenance

security 

façade matching grants support

small business technical assistance

marketing support

planning and economic development

infrastructure

real estate development

grant administration


arts programming



Since 2000, UCCA and continuing on as MDI has raised over $80 million for various projects and programming. Notable progress includes the creation of the Midtown Greenway, providing an enhanced walkway for pedestrians and bicyclists, the restoration and conversion of six historic homes into a boutique hotel, Woodward Avenue streetscape enhancement, the renovation of numerous commercial facades, the establishment of the Sugar Hill Arts District, and two community gardens. MDI also facilitates funding for many residential developments resulting in an ever-growing amount of new housing units and assists numerous local businesses with technical assistance and financing. Additionally, the quality of life is enhanced through MDI's special events for the community, including Noel Night, DLECTRICITY, Art X Detroit, and New Center Park activities.